Lookwell apparel
- Affordable quality
Lookwell is a top Dutch motor apparel brand.
From the launch of the brand on the market in the 70s, racing legends, but also upcoming talent, have been wearing Lookwell apparel. The close cooperation between our brand and professional riders, such as the police force and the racers we sponsored, has ensured that we have developed high quality gear over the years. The result is that now more than ever, Lookwell motorcycle clothing is not only safe, but also of exceptionally high quality. That, combined with an attractive, tough look, makes Lookwell gear a good choice for any type of rider.
Comfort
in all weather types
Safety and comfort is combined in every Lookwell garment. The water repellent and breathable membranes that are used in our touring collection ensures that you stay dry and comfortable in the rain.
So you never have to leave your bike in the garage again!
Lookwell motorcycle wear is made in our own factory based on our design. We chose not to work with third parties and that ensures that we can always guarantee our customers the best possible price-quality ratio.
We at Lookwell want you to Be safe, Feel good and Look well..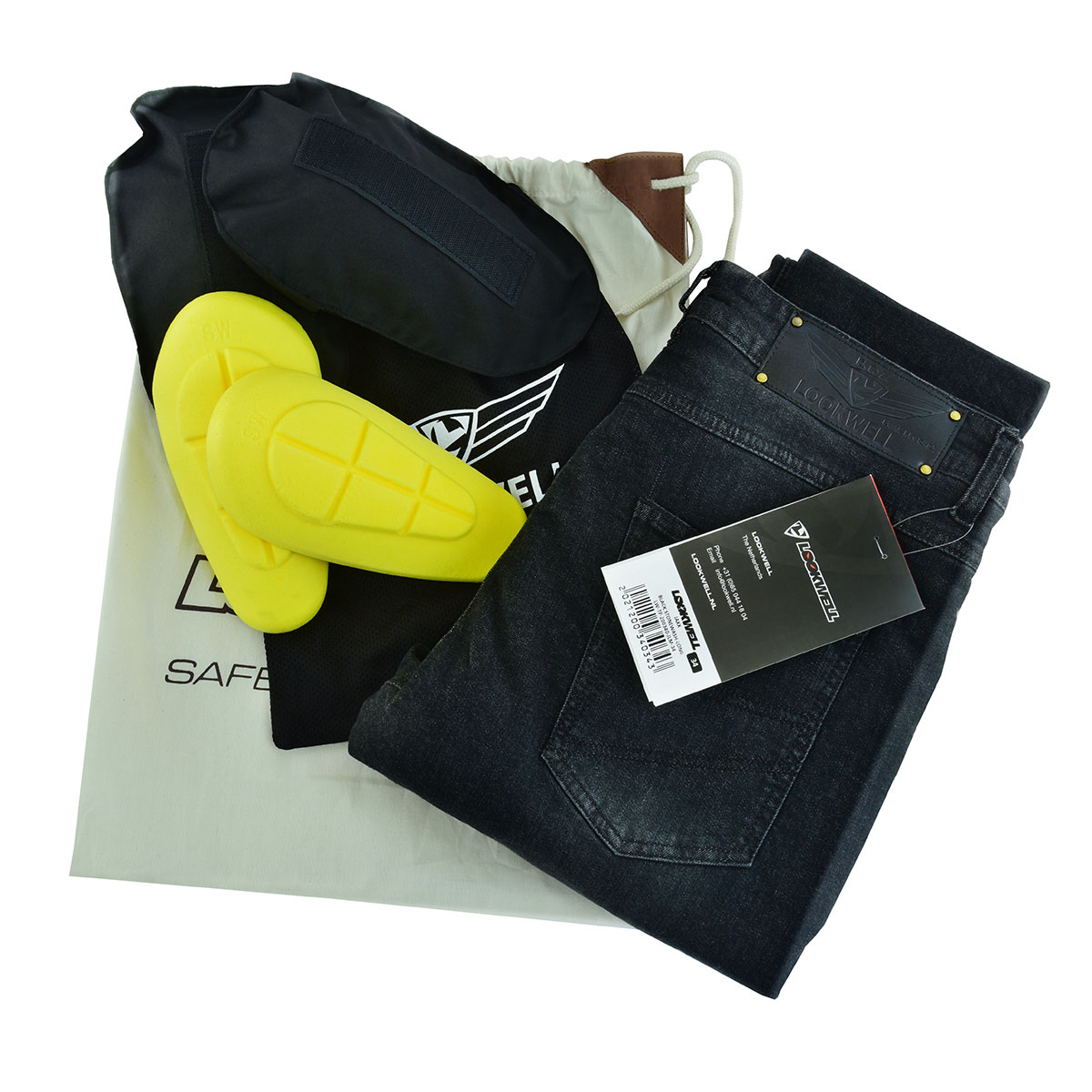 Safety
first
For both professional and leisure riders it's important to be able to count on maximum safety. In order to offer the best possible guarantee to our riders, Lookwell introduced safety stitching in leather suits in 1981 for all critical seams in the garments.
The presence of safety stitching ensures that in case of abrasion or a crash, the probability of the unraveling of the seams is minimalized. With Lookwell gear you can count on extra protection during every ride, race or tour. The use of CE-certified protection on multiple vulnerable parts of the body also contributes to the minimization of injuries due to impact or sliding.